BC6
Andrew's BC6… simple and unknown. This car reminds me a whole lot of the 86 of ten years ago. A car that no one recognized and everyone questioned. Why drive the BC/BF Generation Legacy? For one…this is a chassis that is lighter than the newer GC8 (although a little bit longer), but still very very similar with many parts shared or compatible. Two… the uber rare EJ22 with a turbo and shot-peened, rally prepped 5 sp gear box. LSD's in the center and rear… this was the predecessor to the WRX in Japan, and it's the only thing we got from Subaru that looked remotely like it, 10 years before it would be released in North America.
Although this car lacks the total output of the EJ20T found in the WRX, the potential is there for a fraction of the cost. Stock output is 170hp, but a whopping 180lbft of torque at only 2800rpm. That number is something the SR20 can't even comprehend… and you can bet, no SR20 ever sounded this good. Even with ITB's.  Of course… it'll never catch on like the 86 did… unless the new trend becomes X-treme rally, ice racing, or the fans of Colin McRae (RIP) decide to carry on his legacy with a weekly anime about it… something that will probably not happen… and just as well. There is an aura here… respect it.
Andrew's car however, has under gone serious evolution (degradation??) since purchase.  It's a bit hard for me to classify, but I guess the nonagon does a decent enough job.  Certainly there has been an emphasis on keeping the car good and fun on the streets.  Despite some parts of the car being rough and ratty, the interior is immaculate and comfortable with a clean DVD install and GD seats and wheel.  The suspension offers probably the best all round performance of any car I've ever spent a lot of time with, being both practical and yet solid enough to be a lot of fun.
Future plans?  Might be some crazy body mods coming.
Specifications of the Machine
EXTERIOR

Easton quarters
Dynamic Fr. Bumper and Lip

INTERIOR

USDM GDB Wheel
GDB Buckets and Bench
DVD

POWER UP

3″ CES Turbo Back Exhaust
Apexi Intake
GDB WRX IC
WRX TD04 Turbo
Revtronics chip
440cc/min injectors
Boost Up -14 psi

FOOTWORK

STI Version VI Struts
STI Pink Springs
EBC Yellowstuff Pads
StopTech Braided Lines

DRIVETRAIN

Group N Mounts
Daikin 7kg Flywheel
Daikin Sport Clutch

SHOES

2004 WRX 16's
Gislaved Nord-Frost 5 205/55
2008 Forester 17's
Potenza RE070
Thursday, March 7th, 2013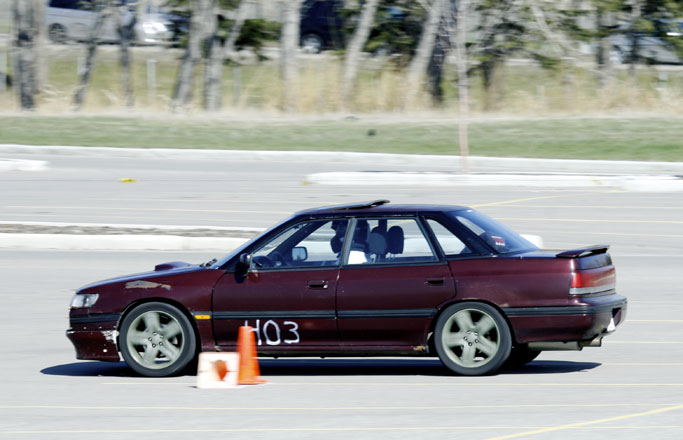 I have high hopes for Andrew's new BC6.
Friday, August 27th, 2010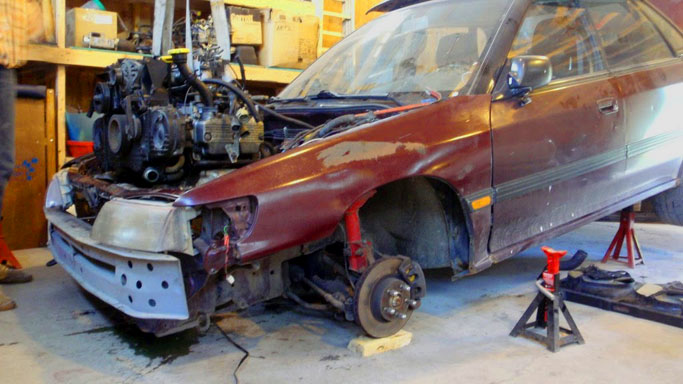 Wow… it's actually a little hard for me when I look at it like this.  The BC is dead and will be buried soon enough.  We had thought about keeping this car and transforming it into what I believe would have been an FSP MONSTER.  Ultimately though, one project is enough for me and rustic [qr]garage.  Trails or aura and magic are now trails of coolant, oil, and scrapes of Japanese steel on cracked concrete.  I will miss your pink…
Wednesday, June 30th, 2010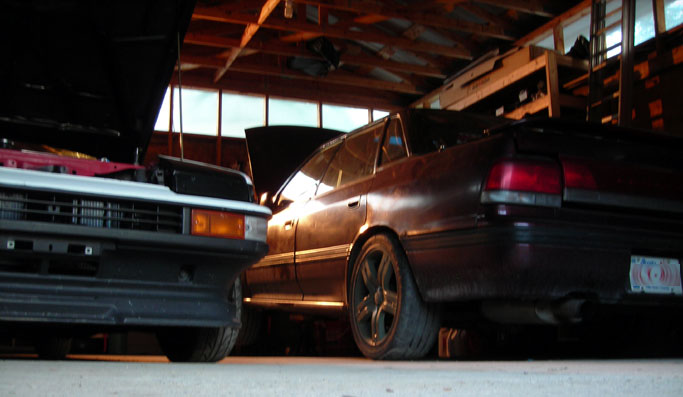 Tick Tick… BOOM! Actually it was more like tick tick… CRUNCHGRINDSTOP.  Injector 0-ring fail, and side feed injectors are hostile to the Mobil 1.  That's two motors in two weeks.  Is the AE86 next?  For the first time since driving an AE86, I actually hope NOT!  The AE86 can stay.  The BC can become monstrous.  がんばります。
Sunday, May 9th, 2010

As much as I hate driving my car around on the streets, it is inconceivable how much I love it through pylons. I was not fast, but the car is pretty damned close to perfect.  I could really spend a lot of time dissecting it, and I will…  later.  (ha)  This is just a tease and exclamation of relief.  The pictures are from Ian Gulinao's selection, who was looking pretty fantastic himself in a JCE10.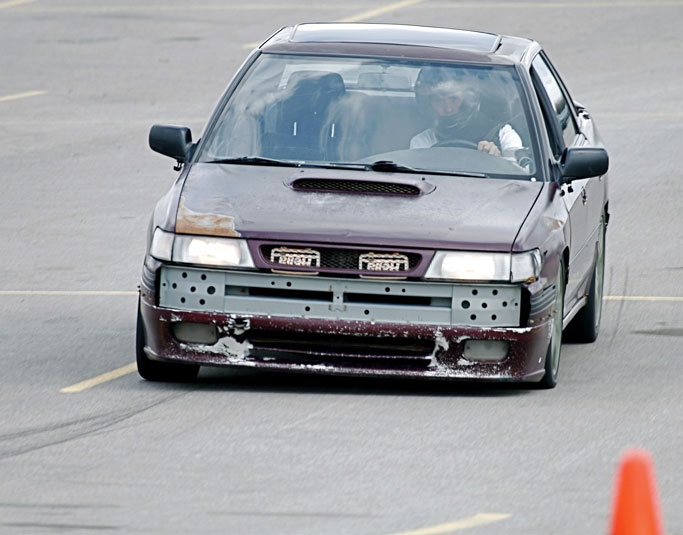 Andrew showed as well and…
Monday, February 8th, 2010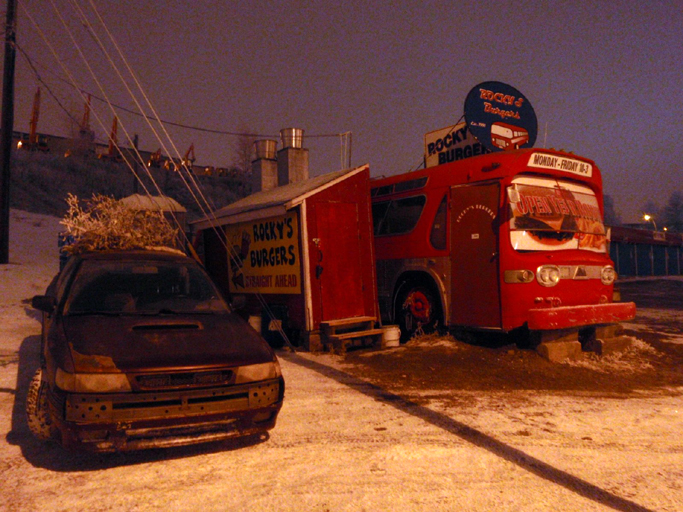 With zero overhang bumpers.  It's definitely rough around the edges… but a great concept.
Tuesday, January 26th, 2010


Andrew makes nasty plans for his BC.  Like… gross.  But… fun and and interesting at the same time.  You might remember that we constructed a lip for his front bumper one afternoon in July.  It probably took all of ten minutes from idea, to on the car and painted.  Duct tape was a large part of the construction… but it actually looked good.  Or at least… better.  That lip didn't surrive an on road incident… and since we…
Tuesday, July 28th, 2009
The deal with where we're going is… that it's a pretty rough place.  Body damage is almost certain.  Flying is almost certain.  Snow is highly probable.  Sounds like the territory of an All-Weather Monster.  We both have lots of love and a long history in AE86… but the further into this we got, the more it started to feel like something else would be better.

Andrew's BC is already a bit haggard, and performance wise it's probably…