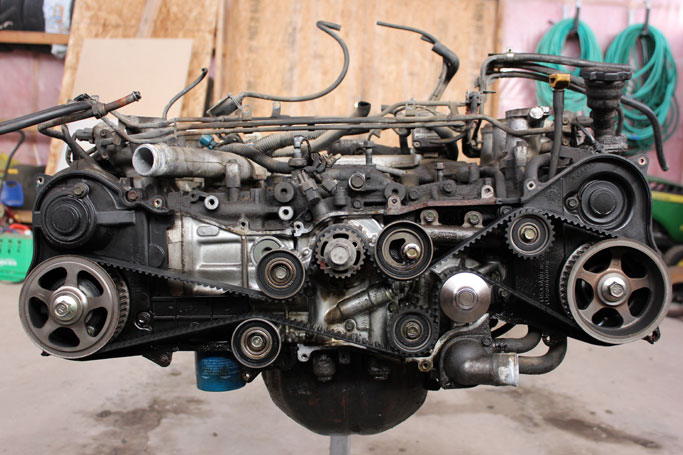 Is this actually happening? Not in the next couple weeks.. but I hope so. Many have suggested this swap would be more suited to a Subaru different from my Bugeye. I might be inclined to agree, but that aren't many Subaru's that excite me quite like the iconic GD. Some people think it's ridiculous, but I have minimal interest in owning a Subaru that looks like your aunties Subaru, even if it runs circles around my WRB, WRC poseur.
The make or break parts of car life come when the car is dead in the garage and can't be driven with engine blown or metal bent. At moments like that, I trash your aunties Subaru, but a truly good car motivates me to get my hands dirty and lie on cold concrete even when it doesn't roll or run. In that respect, my GDA is nearly as good as my favourite AE86 was. Rational reasons pushed me from AE86 life, but I'm sure to regret letting someone else's idea of what a GDA be push me away from creating mine. Find me a clean GC and I might allow you to convince me… but I looked for over a year for one of those prior to buying the GD.
So I'm swapping an EG33… the question is how? Stock and OEM like? Mild indistinguishable improvements? Hard tune ghetto hack like? Empty my bank account and donate a kidney like? Probably not the first or the last of those, because it's just not how I roll.