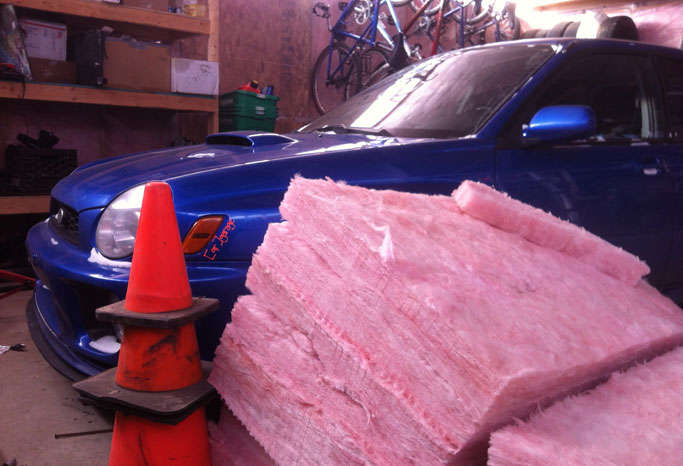 Bought some pink for my Subaru… but it's no STI or "i" badge. It's the fuzzy fibers that likely line the walls of your house, and now line the walls of my barn. This is Canadian car life.
Odd that it took me almost 7 years to get around to this. Oh… how my car life would be different from what it is today if I had done this sooner. I'd probably have some frankenstein AE86 still. Typically I've had a very short window for serious wrenching. It's basically just September, October…. and maybe a few days scattered throughout the winter when warm winds blow. Today, the temperature outside was -22 degrees c, and yet snow was melting in the barn.
Super bonus.
What prompted this now though? Why a front LSD install for the WRX… it's as major a job as any I've ever done. The ice on the lake is thickening… I be out there soon.