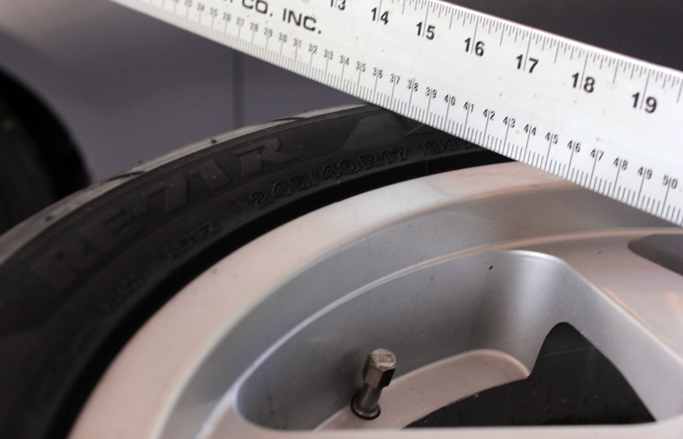 In the days of AE86, if we wanted more than 185mm of tire, we needed more than 7″ of wheel. Heck in most cases, guys felt like 185mm of tire required 8″ of wheel. Now I've degenerated to the point where I'm pinching 245's on a 7″ wheel. 245's!!!
I haven't driven it yet, but I expect that it will feel terrible… yet be incredibly fast.
Maybe that' just optimism.
If it's not fast, then I am not fast. The truth is that there will always be excuses. Should I fail, my new excuse is that I don't have Koni struts, which although are "dimensionally identical" to the stock struts, allow for another degree of negative camber. The CS discussion on FT86club is as dramatic as any car talk out there. Between cheater springs, and cheater struts, and some very questionable 7.5J +35 wheels, I expect there will be fireworks at some point.